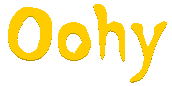 Grandma Lil's premium homemade super cookies are crafted from only the finest ingredients. Oohy Goohy Good! Lip smacking, tummy tantalizing cookies. Truly the best cookies you have ever eaten. Vacuum sealed and shipped all over the United States. Grandma Lil takes pride in her baking and provides you with the finest cookies available anywhere. No other cookies can compare. In fact Grandma Lil's cookies are so good, you don't even need milk! Everyone loves our cookies. Great for snacks, special after dinner treats or even parties. Share Grandma Lil's Oohy Goohy Premium Cookies with someone you love today. Desert will never be the same. Satisfaction guaranteed or return unused portion for refund.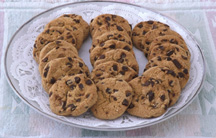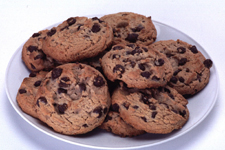 Choose from Peanut Butter or Oatmeal Raisin
or Killer Chocolate Chip.
Shipped Vacuum Sealed to arrive fresh to you.
Plus, we will insert a custom card free if your cookies are for a gift, just provide the info.
Pricing: $1.69 each or $14 per dozen.
Shipping additional:
Up to $20 add: $ 6.75
$20.01 to $30 add: $7.98
$30.01 to $40 add: $8.50
$40.01 to $50 add: $9.98
$50.01 to $65 add: $12.25
$65.01 to $85 add: $14.98
$85.01 to $150 add: $16.75
Over $150 add: $18.50
For Expedited Delivery add $16.98
To order click here and tell us how many of what kind of super cookies you desire. Include your physical shipping address and email address for a confirmation. Pay by Mastercard or Visa-include type of card, credit card number and exp. date. Or if you prefer you may order by mail @OAS/Reece, GrandMa Lil Cookies, PO Box 704, Kent OH 44240
Your eating pleasure is guaranteed.
Add Items To Shopping Cart