The style of pages you may have is not limited however complex pages will indeed cost more. We will provide a quote before work begins. Pages may have jump menus, JavaScripts, changing color type, image transfers, thumbnails, links, etc. View any of our pages below for samples. Our pages have different styles and combinations of a similar theme. This page has a JavaScript which makes superman fly across the page, annoying perhaps but it does liven up the page. Tables/charts can be imported from Word or Excell or other word processing program, or you may provide us with basic copy concepts and we will go from there.

If you have digitized photographs/items to insert in your web page already and they are the correct sizes then you are not limited to the number of items on a page provided common sense is used.

Limitations: We do not make cgi scripts for shopping carts at this time or use cgi scripts. If you want a cgi script we will have one made for you by quote.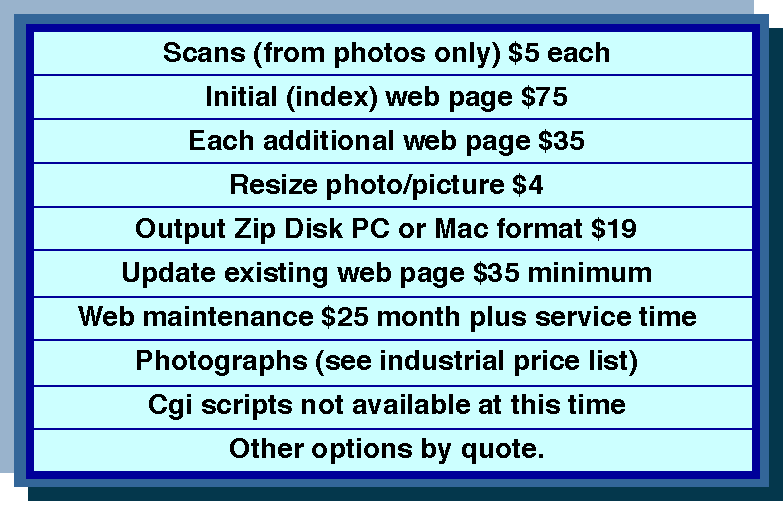 Warning: All Spam is forwarded to the Federal Trade Comm.